It's only been a few months since I last attended an AWS Game Day, but the Microservices Game Day came up in the internal calendar, and I jumped at the chance.
To quote from my last post:
A Game Day (sometimes disambiguated as an "Adversarial Game Day", because of sporting events) is a day where you either have a dummy environment, or, if you have the scale, a portion of your live network is removed from live service and used as a training ground. In this case, AWS provided a specific dummy environment "Unicorn.Rentals", and all the attendees are the new recruits to the DevOps Team… Oh, and all the previous DevOps team members had just left the company… all at once.

My AWS Game Day blog post from 2019-0918
Guess what? We were recruited BACK by Unicorn.Rentals! Again, the Ops Team have all "quit" (someone needs to talk to their HR team, for crying out loud), and we're left with their migration from a legacy system to a new microservices based system. Teams are groups of 4 people.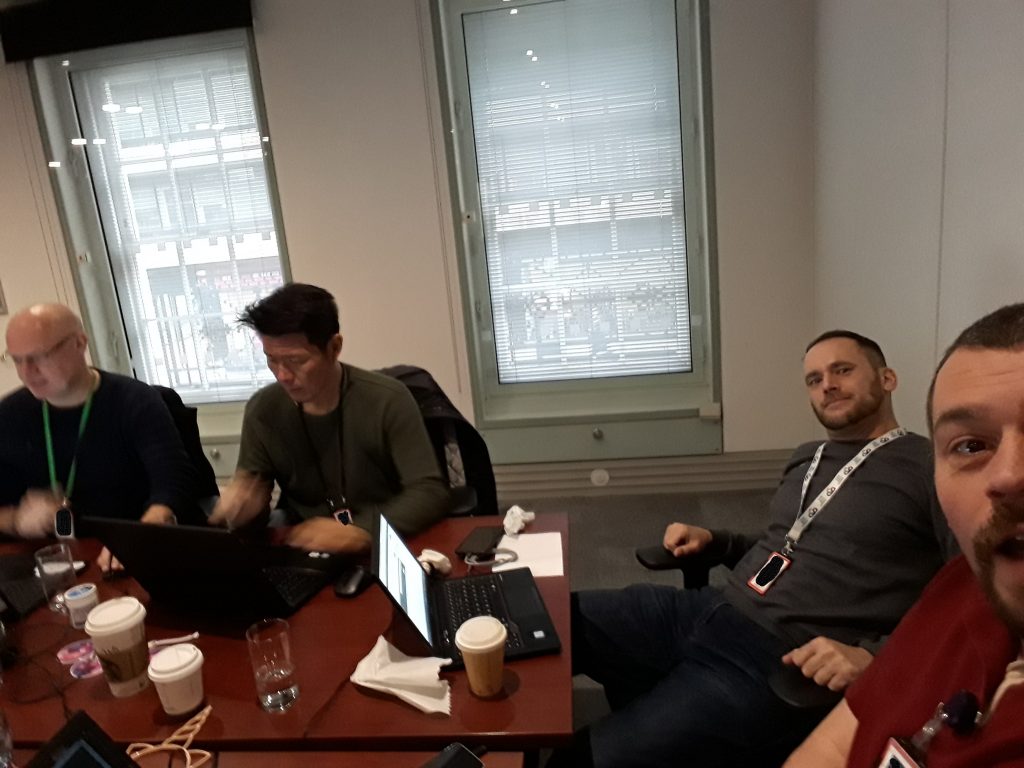 The task was to maintain a "service router", and three micro services. Like the last session, there were moments where the stability of the network was challenged, with issues in code, environment and even external actors (no spoilers, remember).
The main take-away I had was that even though I've been cramming Docker and Kubernetes knowledge like crazy (more blog posts to come, folks), it doesn't mean anything if you can't actually put it into practice.
The pressure is on you right from the start – when you're trying to get your head around the service you're running, and working out how to make your microservices work right. There's also an element of negotiation (admirably performed in our team by Jason) to get people to work together, and keep your eye on the "troubles" in your environment.
My role was mostly around getting on top of improving the condition of the Service Router, and about half way through the session, I decided to try and apply my newfound Docker knowledge to the problem. Naturally, as I've not done this under live fire before, I completely mangled the attempt, even managing to knock one of the working microservices off in the process. I was working with a great team as there were no recriminations or criticism for doing that, just an understanding that we needed to roll-back and fix things.
Trying to work out what needed to be done with that broken Docker container took a lot of effort and even right to the last minute, I still hadn't managed to get my head around it enough to trust it at the end. I think it's fair to say, though, that it gave me a lot of impetus to try to understand how a docker container should work and has made me want to try and build something less purposefully complex to see how it would work "in the real world"…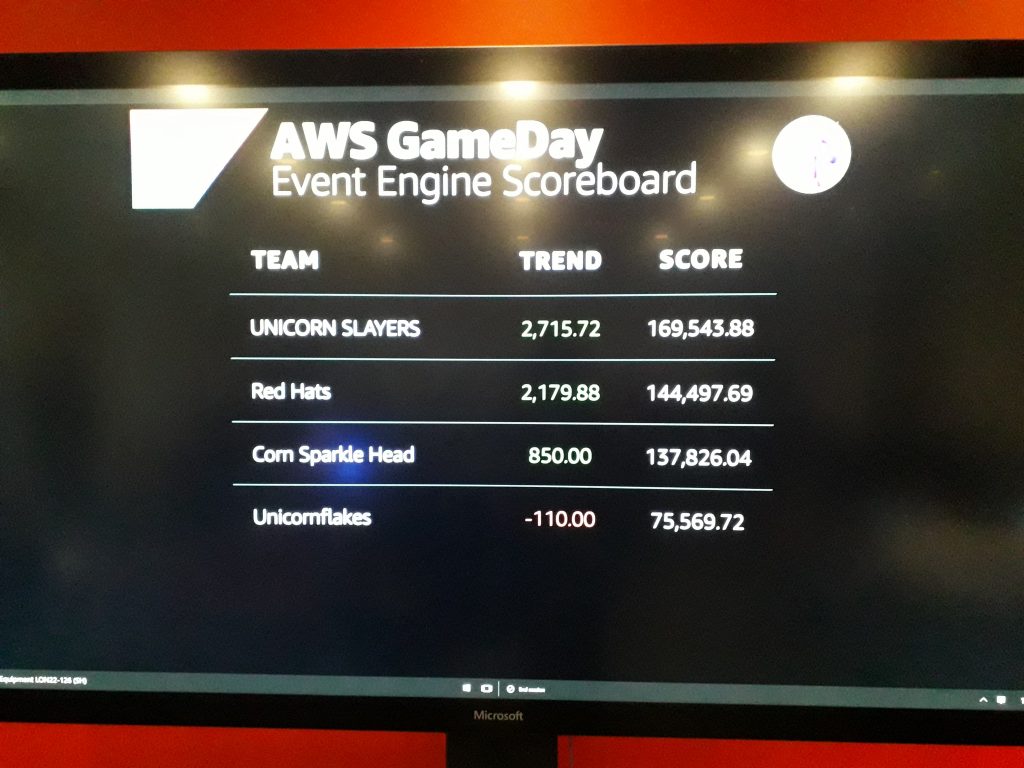 Even without doing something crazy with all the components, Team Red Hats came in second, so I came home with my second LED unicorn, currently sitting on my desk, waiting for a child to be good enough to award them A Unicorn from Unicorn Rentals!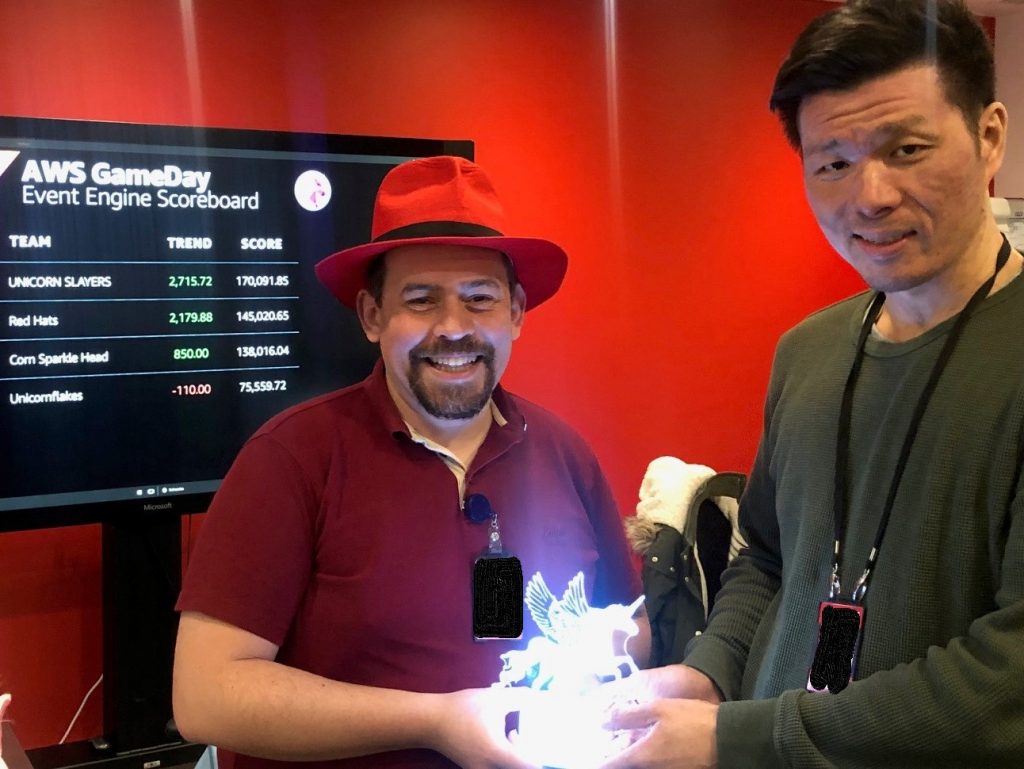 If you're offered the opportunity to do one of these, take it!!